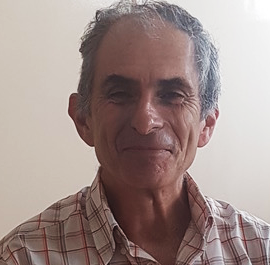 Dr. Xenofon Sgouros holds a degree in Medicine (MBBS) from the University of Thessaloniki Greece, awarded with merit, and completed his basic training in General Adult Psychiatry in various hospitals in Athens between 1991 and 1998. Following the completion of basic training, Dr. Sgouros immigrated to the UK and continued in higher specialist training, focusing on training in Addiction Psychiatry and Liaison Psychiatry. He was awarded the membership of the Royal College of Psychiatrists in 2003 and has been included in the GMC Specialist Register since 1999.
In 2001, he was appointed as a Consultant Psychiatrist in North Staffordshire Combined Healthcare NHS Trust where he worked in various positions until September 2020. Posts included Consultant in a Community Mental Health Team at the Greenfield centre from 2001 to 2005, and from 2010 to 2020, and Consultant in Inpatient services from 2005 to 2010. He also worked with the Adult Assessment Team at the Crisis care centre, and as a Consultant in the local Adult Autism Assessment Service. He is currently working as a Consultant in one of the community mental health teams, in Exeter, Devon.
Dr. Sgouros' special interests have evolved through the years from Addiction Psychiatry to Inpatient Psychiatry, to assessment and treatment of neurodevelopmental disorders, e.g. Autism Spectrum disorder and ADHD, and assessment and treatment of psychiatric disorders associated with trauma, e.g. Post-Traumatic stress disorder or Complex Post Traumatic Stress Disorder or Emotionally Unstable Personality disorder. He is certified to complete assessments of adults with suspected Autism by the Cambridge Autism research centre and has completed specialist training in assessments of adults with suspected ADHD. He has also completed basic training in the treatment of patients with PTSD with Eye Movement Desensitisation and Reprocessing.
Furthermore, Dr. Sgouros has an interest in medical education and holds a Certificate in Medical Education awarded by Staffordshire University with distinction, in 2002. While working in North Staffordshire, he was affiliated with Keele University, as a clinical support tutor, since 2011, and also worked as an honorary clinical lecturer in the Postgraduate Department of Psychiatry at Keele University between 2004 and 2007.
Dr. Sgouros offers assessment and treatment for a range of psychiatric conditions covering the whole spectrum of general adult psychiatry, e.g. mood and anxiety disorders, psychotic disorders, personality disorders, etc. He is also offering clinical and structured specialist diagnostic assessments for patients with suspected Autism Spectrum disorder, clinical and structured assessment and treatment of patients with suspected ADHD, and clinical assessment and treatment of patients with trauma-related disorders. Due to Dr Sgouros relocating to Devon, these assessments are currently offered remotely via video platforms, such as Zoom or Skype.
Dr. Sgouros is a keen advocate of the bio-psychosocial model of psychiatry and his assessments follow a systematic and holistic approach. He is also a keen advocate of the patient's choice of treatments and of the recovery model. This reflects his belief in the capacity of human beings for healing and personal development. He is familiar with a range of psychological therapy models, mindfulness practices, and he has an up to date knowledge of the most recent developments in psychiatric treatments, including new medications and non-invasive biological treatments. Furthermore, Dr. Sgouros has travelled extensively and this enhances his ability to address different socio-cultural perspectives that affect the expression of mental illness and distress, in our increasingly multi-cultural society.