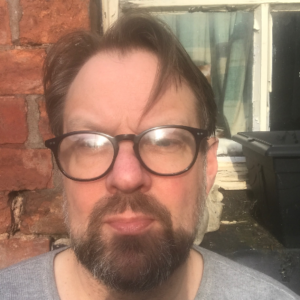 I am a psychotherapist working at the clinic on a part-time basis. I have previously worked in The NHS as a psychotherapist or 'psychological therapist', for over 15 years, working with complex cases such as psychosis, anxiety disorders, trauma, and so-called personality disorders. I have also provided clinical supervision to other therapists and psychologists. My initial training was a PG Dip, in Cognitive Therapy at The Salford Cognitive Therapy Training Centre (part of The University of Manchester), I was also a clinical tutor at this center a few years later. I then went on to complete a PG Dip in Advanced Cognitive Therapy Studies at The Oxford Cognitive Therapy Centre, (which is regarded internationally as a centre of excellence for Cognitive therapy training & research). I am accredited by The British Association of Cognitive & Behavioural Therapists, therefore have to meet certain standards of continuing professional development and training. I am also an Advanced Schema Therapist, certified by The International Society of Schema Therapy (ISST) and I am a practicing EMDR therapist (EMDR refers to eye movement, desensitization, reprocessing therapy). I have also trained in other 'third wave' cbt approaches which I often integrate into my clinical work. In addition to this, I am a qualified mental health nurse, and prior to my training in the field of mental health, I studied academic Philosophy at postgraduate and doctorate level.
I believe I am a caring, competent, and hard-working therapist. However, I believe it is important to state from the start, that regardless of various claims often made by specific therapeutic approaches or psychological organizations, therapy may not benefit everyone. Indeed research suggests in some cases it can actually make some people feel worse. However, I would be completely honest and transparent about my assessment and views on this before we began therapy. Therefore I often attempt to engender hopefulness balanced with a realistic expectation.
Useful links explaining about the therapies I offer.
www.babcp.com.
https://emdrmasterclass.com.
https://www.schematherapysociety.org