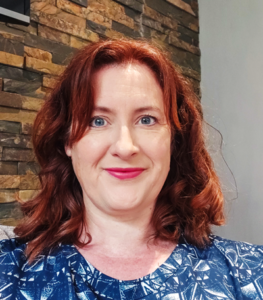 Penny Rafferty – Registered Mental Health Nurse
Penny Rafferty first developed in interest in working with adults with learning disabilities and mental health problems in her role as a support worker with Choices Housing Association. Having found her role both rewarding and fulfilling, it prompted her decision, in 1999, to study a three-year course in Mental Health Nursing at her local university.
Enjoying the variety of clinical placements offered at St George's Hospital in Stafford and also clinical community placements, including Gp surgeries, Penny was keen to understand and gain experience in how psychotherapy can help many patients suffering from a range of mental health problems. During this time she also completed a further university course in person-centered counseling, at Staffordshire University.
After graduating from her course Penny began working as a Staff Nurse at Spring Meadow Therapy Unit in Cannock. This role enabled Penny to gain further experience in group therapy and one to one therapy for patients experiencing depression, anxiety, phobias, obsessive-compulsive disorder, psychosis, and personality disorders. Penny was promoted to the role as a Senior Staff Nurse and undertook further experience within the community mental health team with South Staffordshire NHS Trust.
In 2009 Penny began working in her present role at Emotions Clinic as a Nurse Therapist in Mental Health and for the last nine years has successfully delivered therapeutic interventions for clients including psycho-education, person-centered counseling, cognitive behavioural therapy techniques, anxiety management, stress management, anger management, biofeedback treatment, and alcohol dependency. Penny also undertook training in mindful based cognitive therapy.
Penny began her yoga teacher training in 2013 after experiencing first hand, the benefits yoga can bring to the body and the mind and has been teaching locally for over six years. Penny teaches hatha yoga, vinyasa flow yoga, and restorative yoga as well as yoga workshops. Currently, one to one yoga is available for clients at Emotions clinic who may prefer not to attend a group class. Penny has also developed online yoga classes which have been very successful.