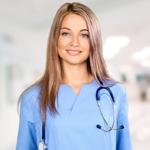 I am a British Psychological Society Chartered Clinical Psychologist and Cognitive Behavioural Therapist registered with the Health and Care Professions Council with over 18 years' clinical experience in mental health. Working both independently and in the NHS, I have developed expertise in the assessment, treatment and evaluation of a wide range of clinical presentations including depression, anxiety disorders (e.g. obsessive-compulsive disorder; phobic disorder; panic disorder; post-traumatic stress disorder) and childhood attachment difficulties. Offering a range of evidence-based approaches including Cognitive-Behavioural Therapy (CBT), Mindfulness-Based Cognitive Therapy (MBCT), Dialectical Behavioural Therapy (DBT) and Eye Movement Desensitisation Reprocessing (EMDR), I have worked with adults, children, adolescents, families and groups.
As an experienced, British Psychological Society and Bond Solon trained expert witness with over 6 years of medico-legal practice, I produce approximately 250 medico-legal reports for court, per annum, specialising in clinical negligence, personal injury, including serious injury/high value claims and criminal injuries, including those arising from childhood sexual abuse.
PROFESSIONAL MEMBERSHIP
Registered with the Health Care Professions Council (HCPC: PYL05255)
Member of the British Psychological Society (BPS: 077840)
Registered with the Information Commissioner's Office (ICO: ZA198107)
PUBLICATIONS
Corcoran, J., Mewse, A. & Babiker, G. (2007). The Role of Women's Self-Injury Support Groups: A Grounded Theory. Journal of Community and Applied Social Psychology, 17 (35-52).
ADDITIONAL INFORMATION 
Fully enhanced DBS
Professional indemnity insurance
Full, clean driver's license